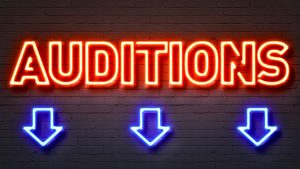 We're excited to announce auditions for our two Spring productions, Eve Ensler's The Vagina Monologues (performed as part of the 20th anniversary V-Day to stop violence against women) and Pearl Cleage's Flyin' West (directed by professional Atlanta director Danye Brown)!
Auditions for both shows: Tue, Jan 22 & Wed, Jan 23.
Auditions for The Vagina Monologues from 5pm-7pm.
Auditions for Flyin' West from 7pm-9pm.
Dahlberg Hall Theatre
Theatre majors should prepare a short (1-2 minute) monologue. All others may do cold readings.
You may audition for both shows. Sign up for a time slot on the sign-in sheet found outside the theatre in Dahlberg Hall. Callbacks for Flyin' West will be on Thursday, Jan 24, 7pm. Some who audition on Monday for Vagina Monologues may be called back for Tuesday.
Come Play With Us!