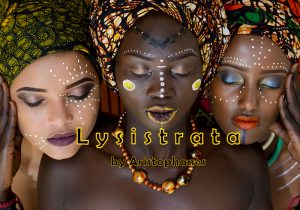 What happens in 411 B.C. when the women of Greece get utterly fed up with having their husbands away at war for years on end? They try a revolt, but this isn't just any revolt. Lysistrata, a gutsy and out-spoken Athenian woman, calls on all the wives and mothers of Greece to join her. They refuse to have sex until the men stop fighting and put an end to the war. This fun and contemporary translation is sure to entertain. Leave the little ones at home as the language is spicy and the themes are mature! Directed by Susan G. Reid.
November 1-4 & 8-11.
All shows at 8pm except Sundays at 3pm.
University Theatre at Dahlberg Hall
30 Courtland St.