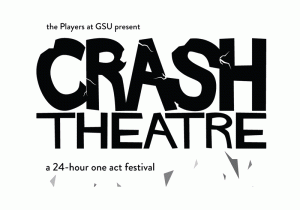 The 24-Hour Short Play Festival Returns!
We're taking a group of GSU Student playwrights, actors, and directors and locking them up together for 24 hours. Why? To put on an evening of original short plays written in one day! Crash Theatre is raw, crazy, and surprising, and we want you to see it!
Saturday, September 8, 7:30pm
Dahlberg Hall Theatre
30 Courtland St.
Free admission!
COME PLAY WITH US!